Psychology B.A.
Online Bachelor's Degree Completion Program
The Bachelor of Arts in Psychology offers a foundation in the analysis and critical evaluation of psychological literature; the communication of psychological concepts and facts both orally and in writing; and the development of psychological research including design, data analysis, measurement and basic computer operation. Our B.A. degree provides an excellent foundation for work in the community in many fields that involve human relations and behavior. In addition, the undergraduate degree is excellent preparation for graduate school in all fields of psychology, other behavioral and social sciences, as well as for graduate programs in business, law, medicine and many other professional fields.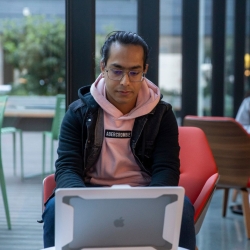 Online Curriculum
Complete your bachelor's degree online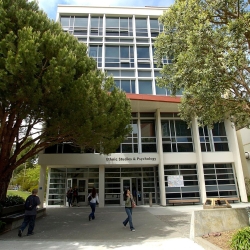 Sample Course Sequence
How to finish in two years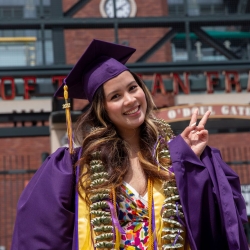 How to Apply
Start earning your degree
News & Events
About the Psychology B.A.
Learning Outcomes
Upon completion of the Bachelor of Arts in Psychology, students will be able to:
Knowledge Base in Psychology 
Describe key concepts, principles and overarching themes in psychology. Develop a working knowledge of psychology's content domains. Describe applications of psychology.
Scientific Inquiry and Critical Thinking
Use scientific reasoning to interpret psychological phenomena. Demonstrate psychology information literacy. Engage in innovative and integrative thinking and problem-solving. Interpret, design and conduct basic psychological research. Incorporate sociocultural factors in scientific inquiry.
Ethical and Social Responsibility in a Diverse World
Apply ethical standards to evaluate psychological science practice. Build and enhance interpersonal relationships. Adopt values that build community at local, national and global levels.
Communication
Demonstrate effective writing for different purposes. Exhibit effective presentation skills for different purposes. Interact effectively with others.
Professional Development
Apply psychological content and skills to career goals. Exhibit self-efficacy and self-regulation. Refine project management skills. Enhance teamwork capacity. Develop meaningful professional direction for life after.
Cost and Length
Cost: $29,700, $495 per unit
Length: 2 Years
When to Start: Fall, Spring
This is a cohort-based program, with each cohort taking four classes per semester and two classes in summer.