Paralegal Studies Online Certificate
ABA-Approved Paralegal Program
Seize the opportunity to be part of the high-demand paralegal profession. Established in 1975 in San Francisco, California, SF State's Paralegal Studies online certificate program is approved by the American Bar Association and offers rigorous curriculum, synchronous online courses, connected legal faculty, a vast SF State alumni community, and a thriving professional network to prepare you for a successful career as a paralegal. You can begin your legal career in just one year. Take your first step today.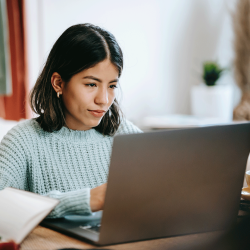 Apply & Register
Learn how to apply. Applications are accepted in fall, spring and summer. Find admission requirements and course registration information.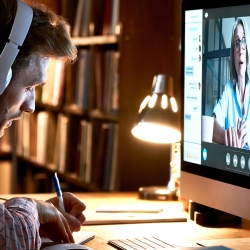 Online Courses & Certificate
Learn about program requirements, and find the courses currently offered. Courses are fully online. The certificate can be completed in three semesters.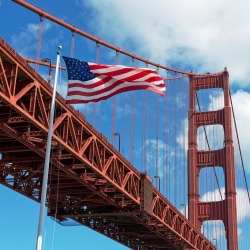 Program & Profession
Paralegal Studies educates students for positions as paralegals to improve the quality, accessibility and affordability of legal services.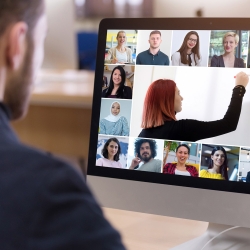 Paralegal Studies Faculty
SF State's ABA-approved Paralegal Studies program is led by a faculty of practicing attorneys, paralegals and law school professors.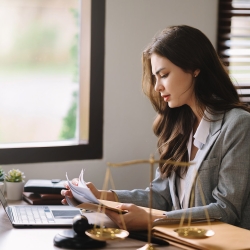 Paralegal Jobs
SF State Paralegal Studies students and alumni have access to exclusive job opportunities. Explore our active job board and career resources.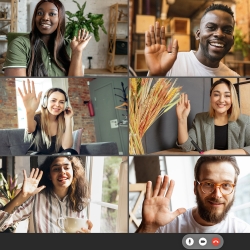 Student & Alumni Success
Take advantage of our connections with the legal community in the SF Bay Area, Northern California and beyond. Here's what students and alumni say.
News & Events
About the Program
Why Enroll?
Study in an ABA-Approved Program
Our ABA-approved fully online program offers you a certificate that is respected across the legal industry nationwide.

Build Industry Connections
Since 1975, our Paralegal Studies program has established a strong network in the legal community, supported by San Francisco State University's enduring alumni network since 1899.

Learn Software Used in the Legal Field 
Get hands-on training and experience with case management, e-discovery and trial software, and insight into common paralegal tasks with these programs.

Choose from Diverse Course Electives
Our comprehensive range of elective courses allows you to tailor your studies and concentrate on specific legal practice areas that align with your interests and career goals.
ABA-Approved Online Paralegal Certificate Program
The SF State Paralegal Studies program is approved by the American Bar Association (ABA). Recent California legislation defines who may call themselves a paralegal and sets forth educational criteria for paralegals. One of the criteria is graduation from a program approved by the American Bar Association. Please refer to the section on California Legislation on Paralegals. Paralegals may not provide legal services directly to the public, except as permitted by law. For more information on the ABA approval, please contact us.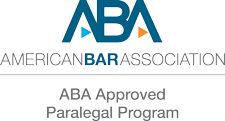 California State University
SF State is part of the California State University (Cal State) system. The California State University is the nation's largest and most diverse four-year public university, providing opportunities for upward mobility to students across the state and empowering them to become leaders in the changing workforce.
Professional and Continuing Education
SF State's College of Professional & Global Education offers Professional and Continuing Education (PaCE), bringing the resources of the California State University to the San Francisco Bay Area local community, region, nation and international audiences.

Industry Statistics
Job Growth in the San Francisco Bay Area:
According to the California Occupational Guide, the number of paralegal jobs is expected to grow much faster than average growth for all occupations and increase by 14.4% or 430 jobs between 2018 and 2028. This is a much higher growth rate prediction than for California attorneys. Estimated employment of paralegals in California is 36,500, and in the San Francisco Bay Area it is 2,990.
 
Job Growth Areas:
According to the 2022 Robert Half Salary Survey, the greatest number of job opportunities will be in high-demand legal practice areas such as commercial law, intellectual property, litigation and real estate.
 
Salary:
The EDD California Occupational Guide reported a median wage in 2021 of $62,768. The lowest reported wage was $58,990, and the highest was $100,204. The job market in the Bay Area remains strong and salaries vary with size of firm or legal department and area of legal specialization.
 
Graduate Employment:
The graduate placement rate for the 2019 - 2020 academic year is 61% six months after graduation. It should be noted that many graduates relocate without leaving a forwarding address, and some graduates go on to law school.
Cost & Length
Cost: $8,990
Application Fee: $70
Length: The program can be completed in as little as three semesters. (Ten courses, 30 academic units)
When to Start: Fall, Spring, Summer