CompTIA Training
We offer four online certificates, geared toward preparing you for CompTIA exams certification: CompTIA A+ Certification, CompTIA Network+ and Practice Lab, CompTIA SY0-601 Security + Practice Lab and CompTIA Network+ and Security+.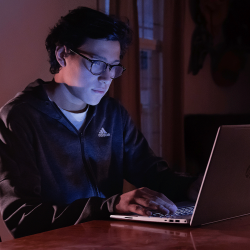 Online Certificates
Find out about our online CompTIA Training certificates.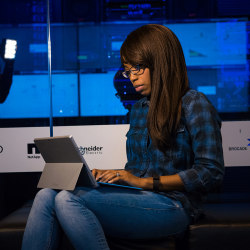 How to Register
Ready to start your online CompTIA Training? Register today.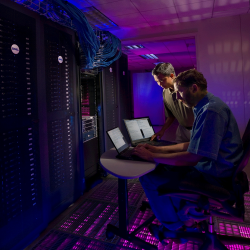 Brochure
Get the CompTIA training information in a printable file.
News & Events
Video Information Session
Watch the video information session to learn more about our CompTIA online courses, along with other IT-related online certificates, offered in partnership with World Education.
About the Online Courses
CompTIA Training
CompTIA is an IT professional association offering certification and exams.
CompTIA A+
CompTIA A+ is the industry standard for getting a job in technical support and establishing an IT career.
 
CompTIA Network+
CompTIA Network+ verifies IT professionals have the range and depth of foundational networking skills to develop a career regardless of technology or platform.
 
CompTIA Security+
CompTIA Security+ is an international, vendor-neutral certification that validates the baseline skills necessary to perform core security functions and pursue an IT security career.
Why Enroll?
Variety of Programs
Each specific program will vary depending on skill level, instruction and desired outcome. These range from entry-level to advanced knowledge and can include practice labs or additional content. These programs are designed to fit any prospective student's individual needs.
 
Comprehensive Instruction
This training program will provide you knowledge regarding information technology, including operations such as installation, maintenance, troubleshooting and much more. Certain programs will teach you about more specific content, such as cryptography or network security.
 
Careers in Information Technology
Enrolling in the CompTIA training program and completing the certification exam will open the door for a wide selection of information technology careers. You will have developed new and useful abilities, in addition to refining your existing skills.
 
Included Certification Exam Voucher
The CompTIA Training program provides participants with vouchers for the CompTIA A+ 220-1001 and 220-1002 certification exams upon completion of courses. The certification will elevate your professional development and capabilities in the information technology field.
Cost and Length
CompTIA A+ Certification
Cost: $1,295
Length: 60 hours / 4 months
When to Start: Fall, Winter, Spring, Summer
 
CompTIA Network+ & Practice Lab
Cost: $2,195
Length: 120 hours / 12 months
When to Start: Fall, Winter, Spring, Summer
 
CompTIA SY0-601 Security + Practice Lab
Cost: $1,995
Length: 75 hours / 12 months
When to Start: Fall, Winter, Spring, Summer
 
CompTIA Network+ & Security+
Cost: $1,995
Length: 125 hours / 6 months
When to Start: Fall, Winter, Spring, Summer
CalJOBS
CalJOBS connects dislocated workers with employment training opportunities. SF State is an eligible training provider.
World Education Partnership
SF State's College of Professional & Global Education offers this program in partnership with World Education.
World Education offers a large array of courses and eLearning products to meet the needs of their academic partners. World Education's mission is to create a positive learning journey for students by providing superior service, comprehensive content and expert coaching in a format that is available and affordable to all students. They accomplish their purpose when students complete their program ready to meet the expectations and challenges of their industry and are equipped to find employment.