Study Abroad in San Francisco
Customized Programs for University Partners
Create a short-term study abroad plan for your students, tailored to your university's needs and offered on your schedule.
Customized Courses or University Credit Courses
We can customize courses for your group, tailored to your specific needs, or students may take existing SF State courses.
Students taking existing SF State courses can earn credit that may be transferred back to your institution or to other universities around the world. A three-week SF State course offers three credits; a five-week course offers six credits. We can also set up courses to fit our partners' needs. After successful completion of the program, students who take University courses will be eligible to receive an official SF State transcript.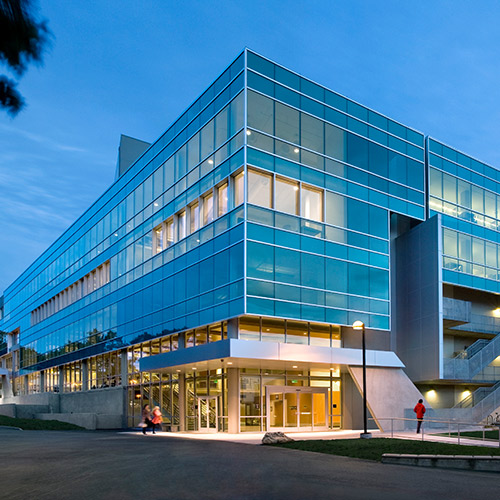 Study at San Francisco State University
Find out what it's like for international students to study at San Francisco State University.
SF State's Saroj Quinn, Assistant Dean, speaks with Marine Hautemont, the CEO of AIM Overseas, about San Francisco and SF State.
Sample Programs
SF State partners with AIM Overseas for the Innovation and Entrepreneurship program, offered each January to Australian University students. This is a university-level program where students learn from experts on entrepreneurship, but also get access to companies and professionals working in San Francisco's dynamic start up and high-tech environments.
Innovation and Entrepreneurship
Silicon Valley. San Francisco. These are names that immediately conjure images of dynamic start-ups working out of garages, hustling their way to mainstream success.
But it's not just the start-ups. It's some of the world's leading 'disruptive' companies that have revolutionized the way we work, relax, travel, communicate and so much more. You only need refer to the origin stories of Airbnb, FitBit, Twitter and Uber to understand the potential of this start-up friendly city. Oh, not to mention just a few of the entrepreneurial giants of the modern world: Facebook and Google!
In this cutting-edge course you'll learn about the entrepreneurial mindset, innovative thinking, idea generation, company creation and management, and experience the diverse culture and global industries of the city of San Francisco.
SF State worked with AIM Overseas to provide a course in Legal Psychology in Today's America for Australian University students. In this program, students explored the intersections between psychology and the law today, in both the civil and criminal contexts.
Meet Professor Amy Smith from SF State
SF State Professor Amy Smith shares the highlights of the Legal Psychology in Today's America short-term study program, and why Australian University students interested in the intersection of Law and Psychology should participate in this program.
Legal Psychology in Today's America
The primary goal of this highly engaging and thought-provoking course is to look through a psychological lens, at the strengths as well as possible failures or shortcomings of the American legal system and its role in society.
You will delve into various aspects of the legal system in which psychology is (or should be) relevant including:
The competence of a criminal defendant to stand trial
Expert psychological testimony
The ways that jurors and judges make decisions
Issues surrounding punishment, incarceration, and the death penalty
It is impossible to talk about these issues in America today without acknowledging the social context. Race and ethnicity, class, constructions of gender, discrimination and prejudice, power and privilege, and the media all influence and shape our understanding of psychology, legal systems and the world.
You'll analyze how the incarceration of more than 2 million Americans, influences government, law, economies, family and community structures, and feelings about fairness, equality, race, class and gender.
Take advantage of this rare opportunity to join the discussion of such an intensely interesting topic with leading professionals in the field.
Become a Partner
Find out how your university can partner with SF State. Please contact us at globaled@sfsu.edu for more information.