Dental Assistant
Prepare to start a dental career on your own schedule. Study to become a certified dental assistant with our online course plus 40-hour clinical externship.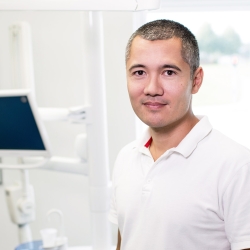 Online Course
Take the course online, on your schedule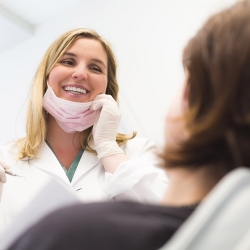 How to Register
How to start taking the online course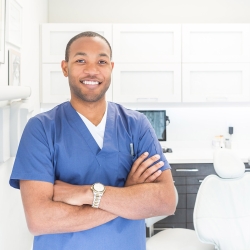 About the Program
What You Will Learn
The purpose of this online course is to familiarize students with all areas of administrative and clinical dental assisting, focusing on the responsibilities required to function as an assistant in a dental practice. This course covers the following key areas and topics:
Introduction to the dental office and history of dentistry and dental assisting
Legal aspects of dentistry including policies and guidelines
Introductory oral anatomy, dental operatory and dental equipment
Introductory tooth structure, including primary and permanent teeth
The oral cavity and related structures
Dental hand-pieces, sterilization and other areas
The Dental Assistant Profession and Employment
The Dental Assistant course prepares students for entry-level positions in one of the fastest growing healthcare professions – dental assisting. With the national increase in healthcare-related services and the national shortage of healthcare professionals, the need for dental assistants is growing substantially. With a growing workforce over 400,000 strong by the end of 2022, a career in dental assisting ranks as the fourth fastest growing occupation in the healthcare technician field.
Prepare for Certification
Students who complete this comprehensive course would be prepared to sit for the Dental Assisting National Board (DANB) – Radiation Health and Safety (RHS) exam and the DANB – Infection Control Exam (ICE). In many states, DANB-RHS certification is required to work in dental radiography. In addition to facilitating entry-level administrative positions, this course is ideal for students interested in pursuing a future formal dental hygienist program.
This course does not meet California State Board Licensing requirement for Registered Dental Assistant (RD). In most circumstances, an unlicensed dental assistant in California may work under the supervision of a licensed dentist, providing basic assistance with dental procedures, but must meet other requirements. Please make sure you check the Dental Board of California or the state website in which you reside to understand the qualifications/requirements of a licensed or unlicensed dental assistant.
Cost and Length
Cost: $1,399
Length: Up to 9 months (6 months access with possible 3-month extension)
When to Start: Fall, Winter, Spring, Summer
Payment Plan
Health Ed Today offers 3-, 6- and 10-month payment plans.