Business Administration
The Business Administration certificate program is designed to give students a broad foundation in business administration in just eight courses. Taking courses in accounting, business communication, statistics, operations management, finance, information systems, management and marketing, graduates will be prepared to enroll in an MBA or accelerated MBA or launch a career in business. Through SF State activities, students will have opportunities to experience innovation firsthand and network with entrepreneurs, founders, innovators and more.
Certificate
Business Administration certificate courses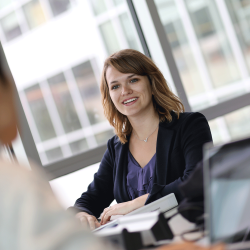 How to Apply
International students welcome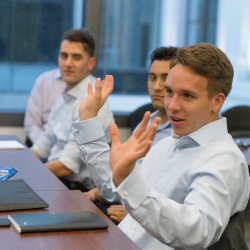 Brochure
Program information in a printable file
What Students Say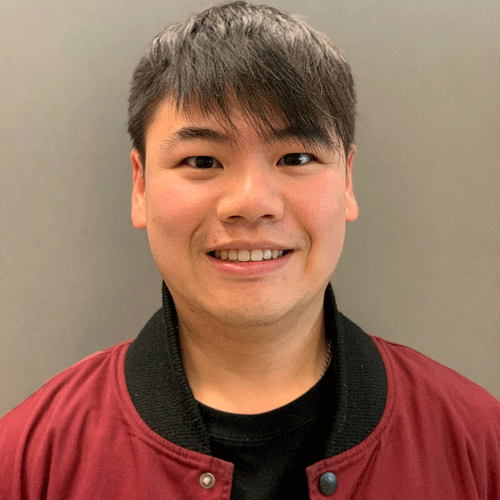 "After completing three years of undergraduate study at Shih-Chien University in international trade, I enrolled in the International Business certificate program at SF State. While taking the inspiring Global Entrepreneurship course, I realized that I lacked some professional skills and knowledge needed to become an entrepreneur and a leader… I am excited to transfer to the Business Administration certificate program, a path for the international student to gain the foundation needed to pursue a fast track MBA degree."
Jin-Wei Lin, Taiwan
International Business Certificate Student, 2019
Business Administration Certificate Student
About the Business Administration Certificate
Why Enroll in the Business Administration Program?
Business Foundations
Gain a broad foundation in business administration in just eight courses.
Prepare for a Fast Track MBA
Complete the core classes required for many MBA programs allowing you to accelerate your graduate studies.
Explore America's most innovative city
Immerse yourself in a city famous for innovative companies and start-ups.
Living in San Francisco
Enroll, free of charge, in A U 110: Living in San Francisco to learn more about and experience the City of San Francisco.
Network
Grow your network by attending local events with entrepreneurs, founders, investors.
Optional Practical Training
Optional Practical Training (OPT) offers international students the opportunity to work up to one full year in the United States after nine months of full-time study. See OPT.
Short-Term Study Abroad Opportunity
Academic certificate students will have the opportunity of engaging short-term study abroad program run by our international university partners either in winter or summer. Partial scholarship may be provided.
Partnership with Lam Family College of Business
The Lam Family College of Business at San Francisco State University is a leading institution of business education in the San Francisco Bay Area, with an emphasis on preparing students to succeed in an economy that is global in nature. The college's commitment to sustainable business, diversity, social justice and global partnerships echoes their core philosophy of responsible leadership. As one of the top-ranked public universities, they have been recognized worldwide for their investments in diversity, social responsibility and visionary academics.
Cost and Length
Cost: $13,440
Length: Two Semesters
When to Start: Fall, Spring, Summer (domestic students only)
News and Events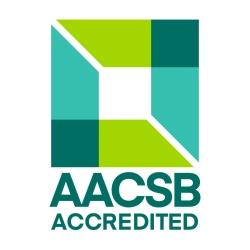 AACSB Accredited
The College of Professional & Global Education offers this certificate program in partnership with the Lam Family College of Business, which has been accredited by the Association to Advance Collegiate Schools of Business (AACSB) International since 1964. The Lam Family College of Business provides a high-quality business education to a diverse learning community through innovative teaching, research and support. The college is one of just five percent of all business schools worldwide that meet the rigorous standards for this accreditation.