San Francisco Discover program classes will be held at San Francisco State University's beautiful Downtown Campus. You'll be in the heart of downtown San Francisco, with hundreds of stores and popular restaurants to discover all around you. The Downtown Campus is also in the middle of the exciting San Francisco technology world.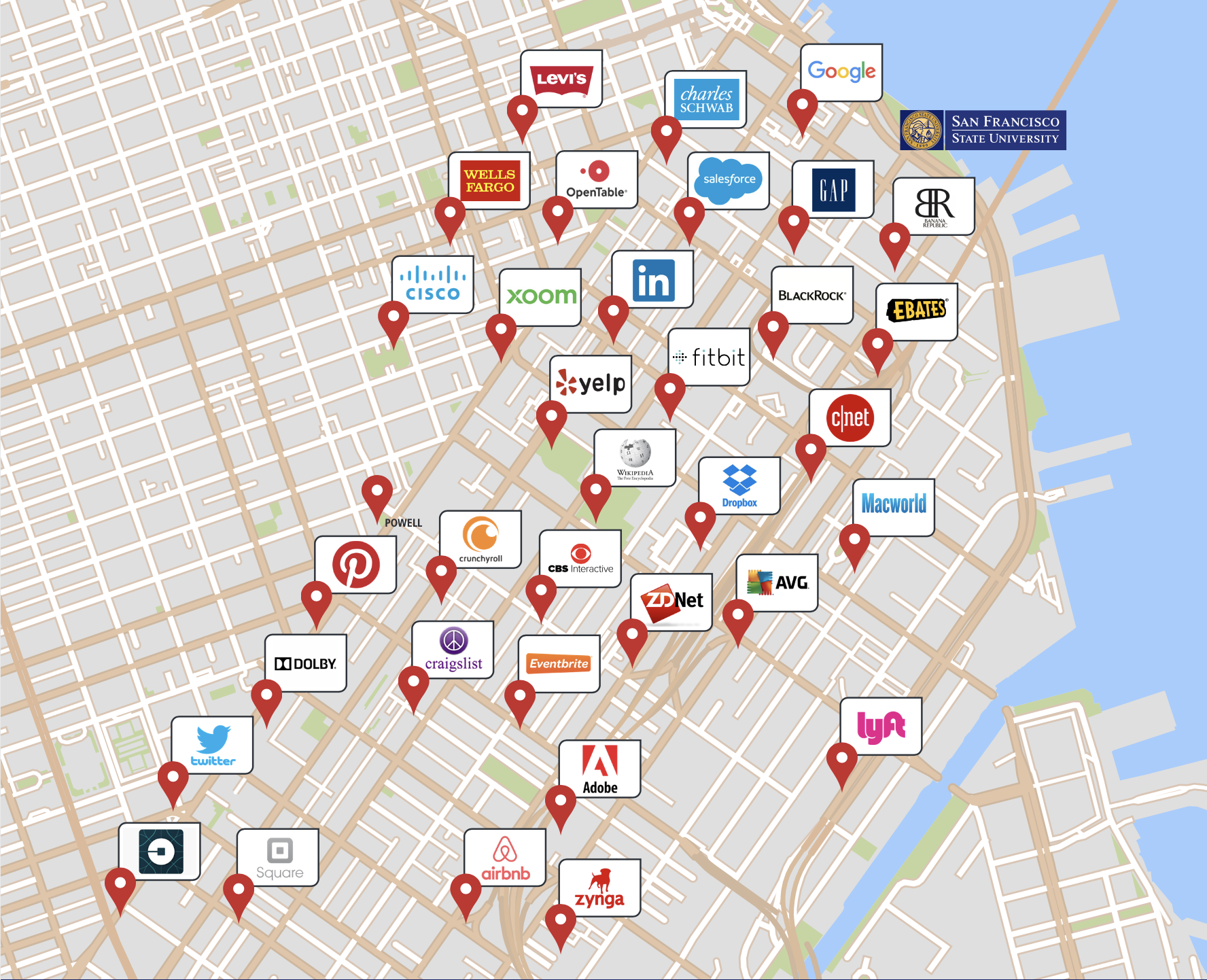 From the SF State Downtown Campus it's easy to reach all parts of San Francisco by walking or by public transportation. The SF State Downtown Campus is located directly above a major transportation station, so you can easily get on many different trains and streetcars that will take you all around San Francisco and the San Francisco Bay Area.
It's also very easy to get to San Francisco International Airport from the SF State Downtown Campus – it takes about 30 minutes by train or car.