San Francisco Discover
Improve your English, and experience the entrepreneurial & innovative City of San Francisco. San Francisco Discover is an English language and culture program that uses the city of San Francisco as the classroom. The program combines language study at the beautiful San Francisco State University Downtown Campus with excursions throughout the city's colorful and exciting neighborhoods.
As a student in the program you will improve your English skills while you learn how San Francisco has become a global center of entrepreneurship and innovation. You will have the opportunity to explore the arts, business, culture and technology of the city as you practice your English skills with locals from a variety of backgrounds.
Experience the entrepreneurial and innovative nature of San Francisco
Two- to four-week sessions, with no student visa required
Improve your spoken English
Offered multiple times per year
Learn & Experience
In San Francisco Discover You Will:
Learn how innovation & entrepreneurship influence life in San Francisco
Gain useful conversation skills
Visit unique San Francisco neighborhoods
Practice English with your classmates & locals
Explore the diverse industries of San Francisco
Receive an unlimited transportation pass
Past Program Highlights:
A presentation and Question & Answer session with a manager from Facebook
Touring local universities, such as the campus of UC Berkeley
Touring a 3D printing facility
Tasting delicious international cuisine
Learning useful vocabulary to discuss arts, business, culture & technology
Experiencing San Francisco as a local!
SF State Campuses
The main campus is located in a quiet and safe neighborhood near the Pacific Ocean.
The Downtown Campus is located in the heart of the business district, near financial institutions, including Bank of America and BlackRock; social media companies, including Twitter, Pinterest and Yelp; and new economy companies, including Airbnb and Uber.
Online Course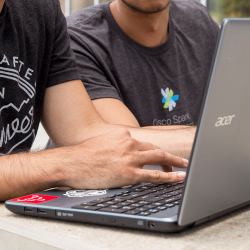 Virtual San Francisco Discover
In response to the COVID-19 pandemic, San Francisco Discover is offered online, with live instruction using Zoom.
About the Program
What Students Say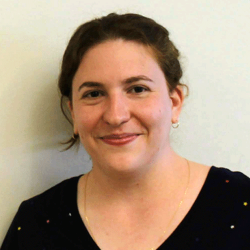 Marielle R. Côco, Brazil
"Besides realizing my dream to know San Francisco, I was able to learn the history of the city and to improve my English. The teachers are great. They have a lot of teaching experience, and they help a lot when students have difficulties. I've had conversations in Brazil where I've been told how much my English has improved."
Jen Hua You, Taiwan
"This program improved my English speaking and listening skills and gave me more chances to travel around San Francisco including places that are not just tourist attractions. [It let us] both learn and travel as part of the program, and I think it was worthwhile."
 
Gil Jae Lee, Korea
"Every week I had so much fun in the classroom and on field trips. The fact that the whole program was taken in San Francisco was just perfect."
 
 
 
San Francisco Discover Cost and Length
Cost:
Online Summer 2021: $665 - $1,325
In-Person Winter 2022: $1,398 - $2,796
Length:
2 - 4 Weeks
When to Start:
Winter, Spring, Summer