Online English for Academic Preparation
Prepare to Study in an American University in a Live, Online Program
The American Language Institute has been helping students reach their personal and professional goals since 1961. In response to the COVID-19 pandemic, our English for Academic Preparation program has pivoted to offer live instruction online using Zoom.
With our Online English for Academic Preparation program you will have high-quality English language instruction, enthusiastic teachers and plenty of support to help you get the most out of your online learning experience.
What's Included?
Spring 2021
20 hours per week of interactive, online classes
Advising for Conditional Admission to SF State
English skills testing for course level placement
Online orientation
10% discount on spring 2021 tuition
Conversation Partner Program ➜ You can talk with local students and native English speakers through live, online video
Build friendships through group work and a robust virtual activities program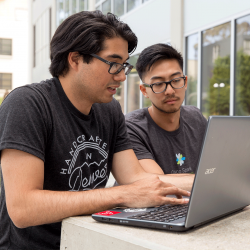 What Do I Need to Join?
Ability to use Zoom from your home (Download Zoom)
A computer with camera
Headset with microphone
Reliable internet access
A PC is required for the placement and end of term remote ITP TOEFL. A Mac or PC can used for all classes and other assignments.
Visa Information
At this time, I-20s will only be issued for F-1 status students who are already in the U.S. and will be transferring to this program. Students who are not in the U.S. will study from their home country.
More Information